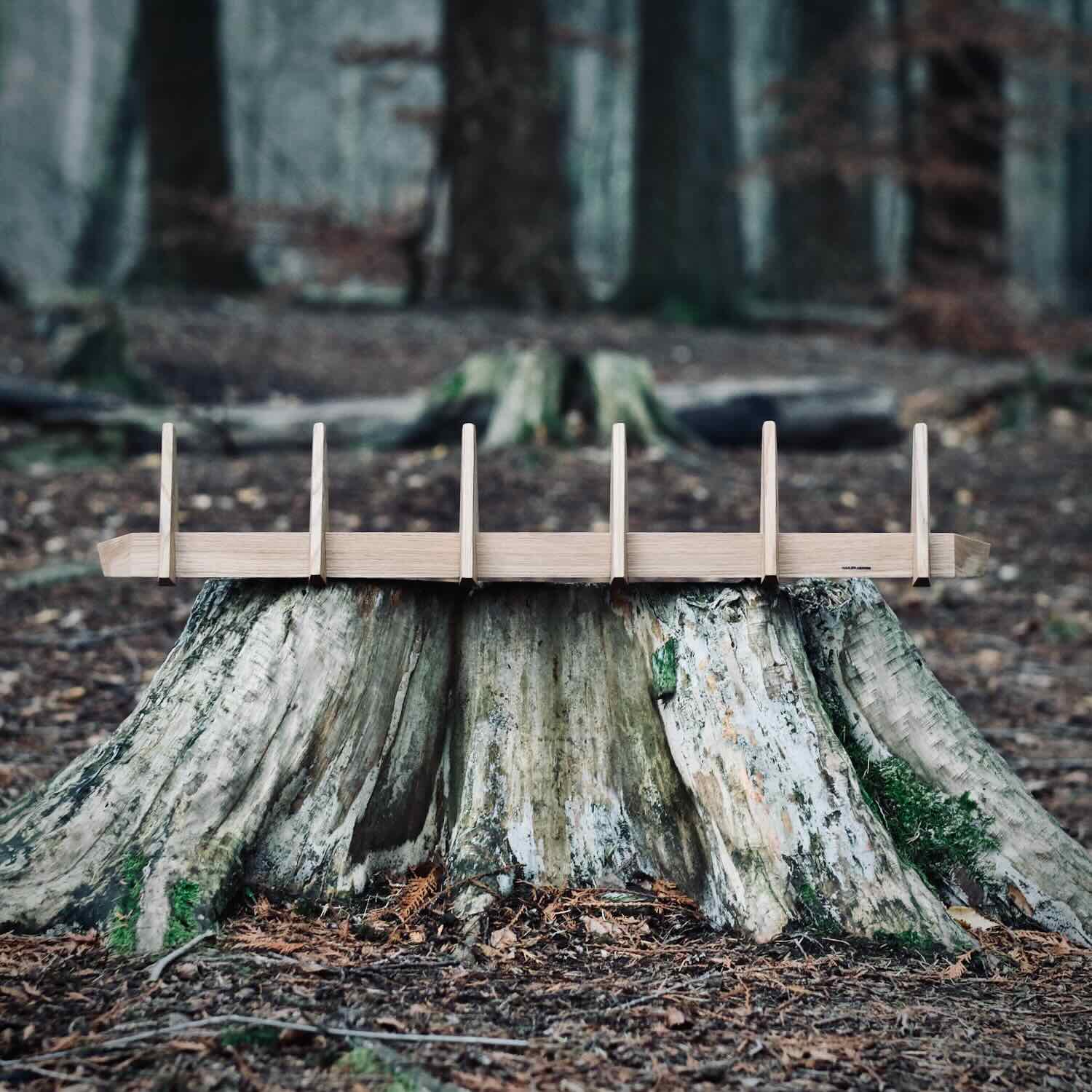 1% donated to the Danish Nature Fund
Wood is one the most sustainable materials available, and it is crucial in order to ensure greater biodiversity. Trees take up carbon while growing and transforms it into oxygen. The carbon rests in the wood even while been made into furniture, and it is only released when the wood is broken down. 1% of all sales are donate to the Danish Nature Fund in order to buy up and protect wild nature in Denmark.
What the customers say ...
5 stars from Rasmus at Trustpilot

"Really delicious product and super service. I will definitely buy more from HULER DESIGN"

5 stars from Anette at Trustpilot

"Bought a fantastically beautiful coat rack. Danish design, Danish production. Fantastic quality and finish. Highly recommended"

5 stars from Inge at Trustpilot

"Purchased a very beautiful coat rack, super service and fast delivery. Can really recommend this beautiful craft"
5 stars from Emilie at Google

Truly great craftsmanship and materials used. Great attention to details even with the simple designs.

5 stars from Sabine at Google

Really nice products in Danish Design. I have nearly everything and I am very pleased with it. The service is top notch.

5 stars from Hanne at TrustPilot

I have bought floating shelves and gallery shelves and I am very thrilled. Beautiful craft and very good and fast service.